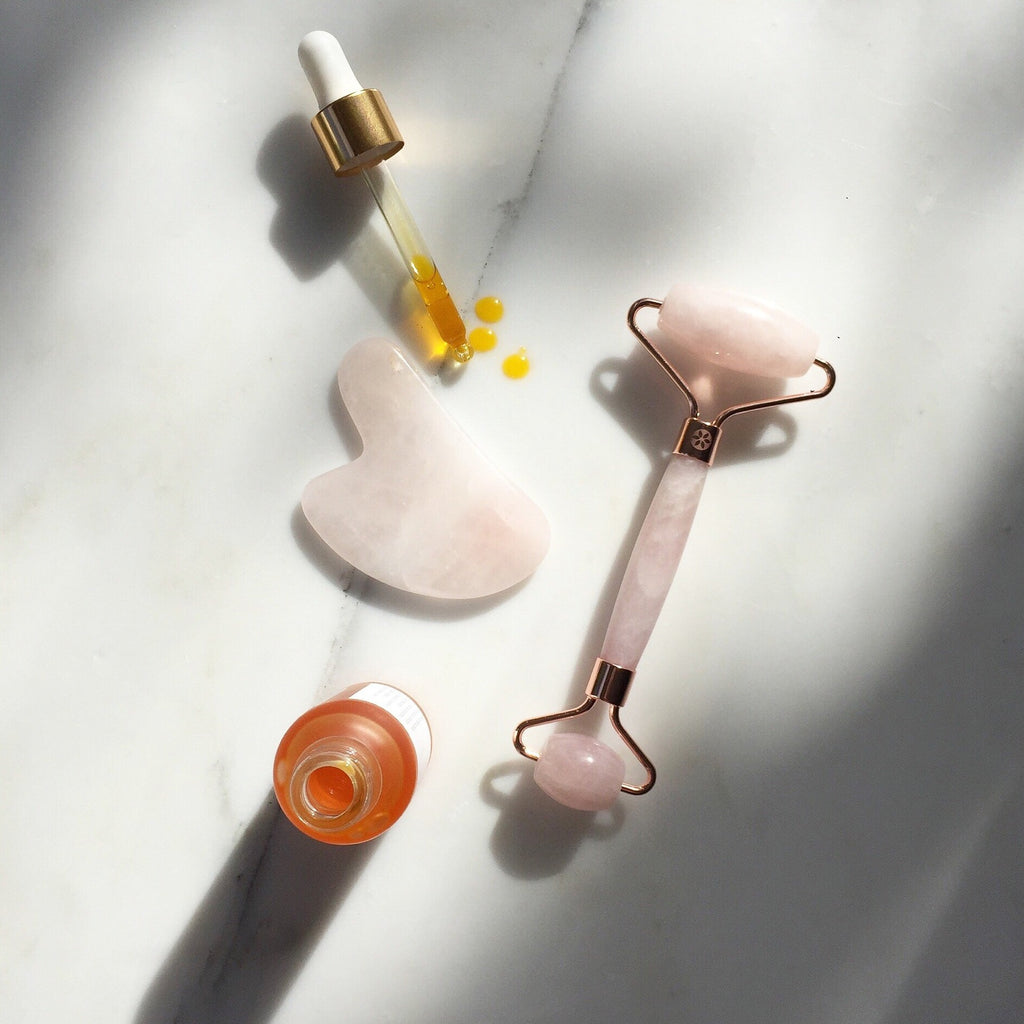 Tags
ROSE QUARTZ MASSAGE SET
Our Rose Quartz Massager is an effective tool for skin maintenance and a perfect addition to your beauty routine. Each piece varies in color and pattern because of the natural formation of minerals in the stone. The stone is cold and smooth, leaving a pleasant feeling when rolled against facial skin.
You can use it to increase blood circulation and collagen production, to improve skin tone as well as to promote lymphatic drainage for eliminating toxins.
The roller will lead to more elastic skin and tighter pores, reducing the appearance of puffiness and wrinkles. You may leave the stone in the refrigerator to reduce skin inflammation, or for additional cooling and tightening effect.