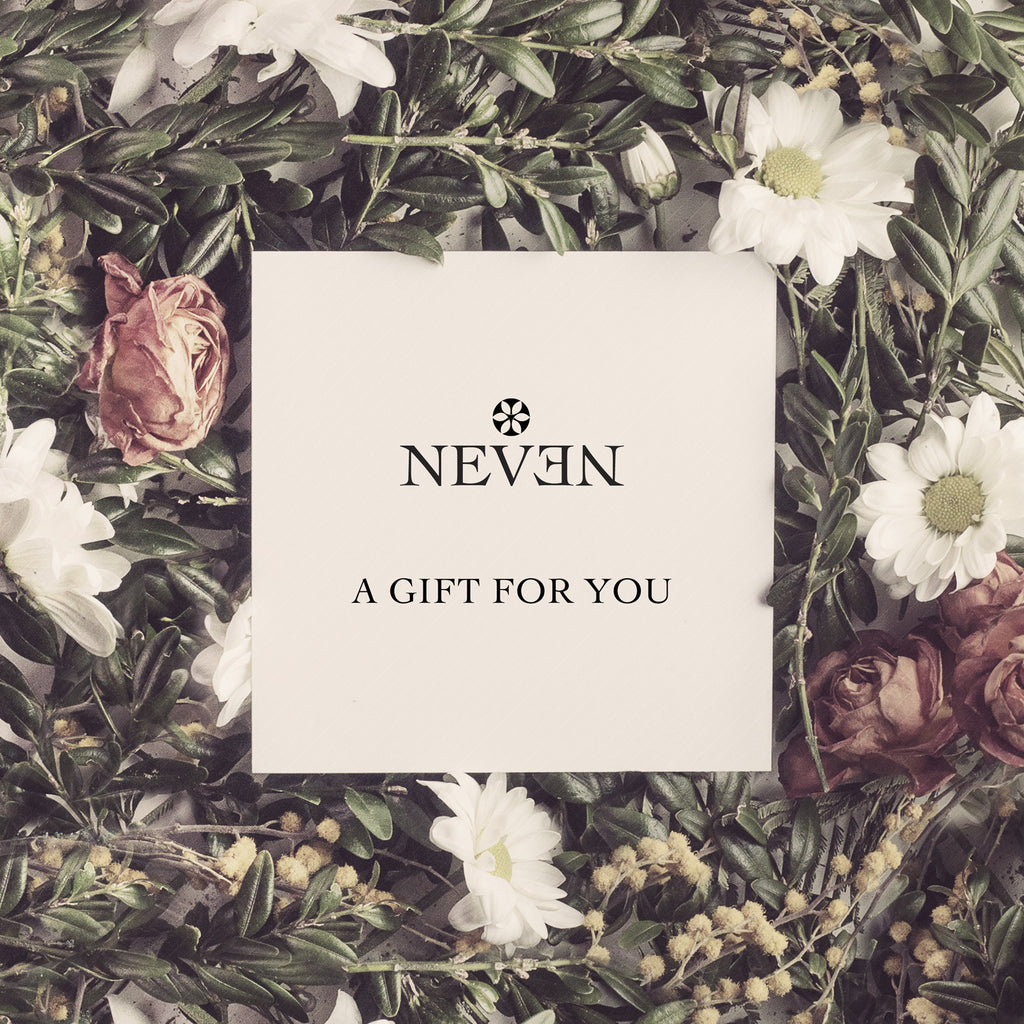 GIFT CARD
Give the gift of choice. Available in 250kr, 500kr, 1000kr.
When does my gift card arrive?
After you place your order, your gift card will arrive instantly to whichever email you choose to send it to-yours (to print or forward) or theirs.
How can I redeem my gift card? 
Gift Cards can be used at neven-body-care.com, on any item in the store. Simply redeem any amount available on the gift card during checkout when you are ready to place your order. No need to redeem the full balance. Our Gift Cards may be used for multiple purchases.