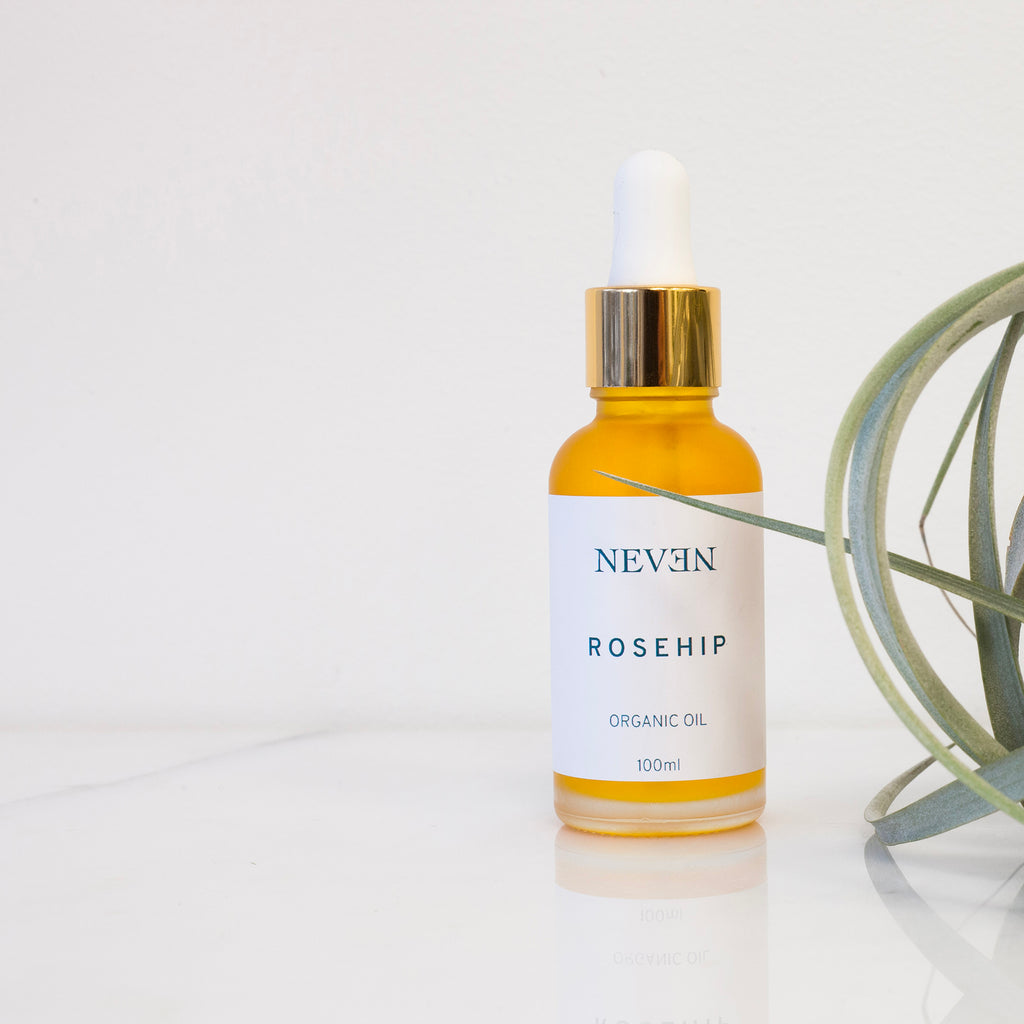 Tags
ROSEHIP OIL
Rosehip oil can be considered a universal skin supplement for several reasons. A so-called dry oil, It absorbs very quickly and feeds your skin cells with essential fatty acids, minerals, and vitamins such as C, Betacarotene, and E. Apply a few drops on warm, slightly damp skin and watch the body drink it. That allows rosehip oil to penetrate deeper into the layers of skin to deliver its precious antioxidants, making it a perfect anti-aging agent. It reduces fine lines and wrinkles by increasing collagen production and skin tone. Another amazing property this oil is known for is its ability to heal issues such as scar tissue, redness, and irritation. By supplying the skin with antioxidants and boosting collagen, rosehip can successfully combat sun damage such as sun spots and discoloration. 
How to use: The oil comes in a 30 ml frosted glass bottle with a dropper for easy application. Squeeze a drop on the fingers and apply on clean facial skin with circular motion. 
Ingredients: Rosa canina fruit oil* (rosehip fruit oil), Tocopherol* (vitamin E).
* product of organic farming