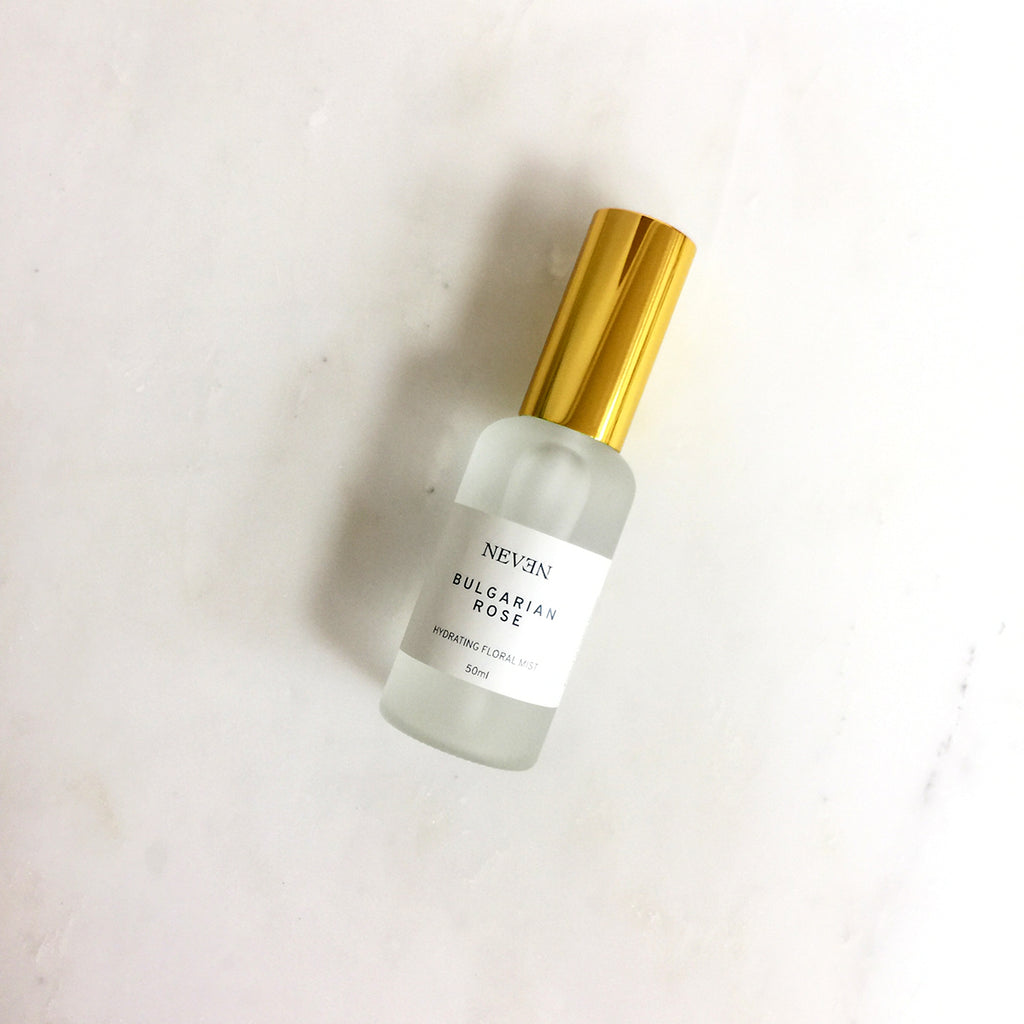 Tags
HYDRATING ROSE MIST
Rose hydrosol has an elegant floral and slightly sweet aroma. With its humectant properties, it offers the skin deep hydration by attracting and retaining moisture in the tissue. In addition, it nourishes the skin with vitamin C and boosts collagen production, reducing the premature aging of the tissue. It also tightens the pores, making it a great skin toner. In addition, rose hydrosol, successfully battles soreness and redness such as acne, eczema, and psoriasis outbreaks.
Skin types: Suitable for many skin types, including dry, fragile, sensitive, and aging skin.
How to use: Use as a gentle facial cleanser, toner, refreshing travel spray; in DIY face masks; for burns, rashes, acne, hives, cuts, blisters, and cooling. 
Ingredients: 100% Rosa damascena flower water* (rose hydrosol).
*product of Bulgarian organic farming